We moved into our house five years ago (in November!) and have done lots of work to it, the biggest projects being the back yard and the bathroom.  But we still have a lot to do.  Some big, some small.  This one's an easy and fun one though because it's not too expensive and it will look nice...unlike buying a new furnace or some such necessary, but boring project. We've had an ugly IKEA wall sconce on the upstairs hallway wall for ages.  The energy efficient bulb is way too big for it so it sticks out.  And on top of that nonsense, it's not actually wired into the wall, just plugged in to the outlet right below it.  This will make it an easy wiring job for the electrician but I just need to find the right sconce.  I've been going back and forth on this for ages. We have schoolhouse-style lighting in our bathroom, I think I want to move away from period lighting in the hallway.  Let's try something a little more modern shall we?
This one is perfect actually.  But I guess it's not, b/c it seems to extend a bit more than I would want.  It could look odd.  And it's priced at $349 which is a considerable amount more than we'll be paying for an upstairs light that (mostly) only we see.  But wow...shiny!
And hi, I love this one.  But still, it's out of my range, priced in the 300s as well.
And this one's a little more classic looking; might be better suited for a reading area or bed as shown.
At $4,500 this one is just a titch out of my price range but it's quite nice with its nautical look eh?
Um, yes.  The price is right ($150) and it's gorgeous.
Also nice but not sure about the color.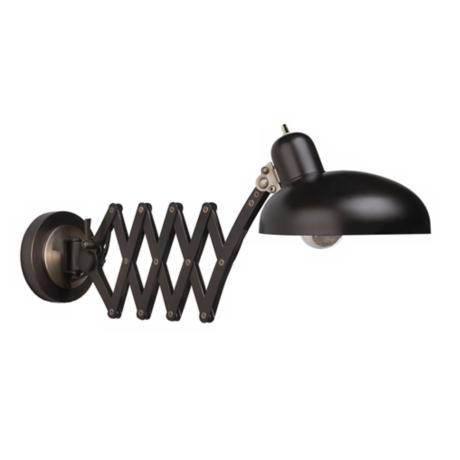 And another reasonably priced ($150) Jonathan Adler sconce that is a bit more modern.  I kind of like the white but in the end, probably not quite what I'm going for.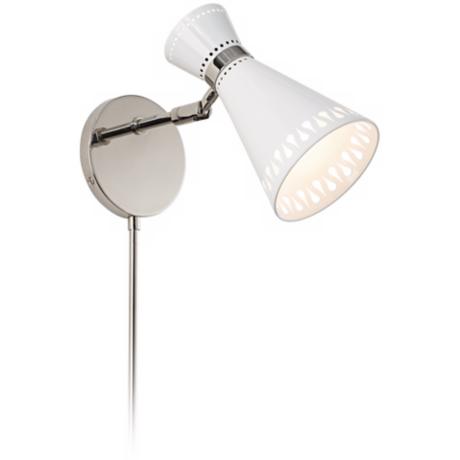 Ooh, and I just found some West Elm sconces that are quite nice.  I really like the clean look of the second one and they're the cheapest ones priced at $99.  But sadly, the second one and my favorite, is plug in and not hard-wired.
Stay tuned...
sources: 1. Shades of Light 2. Modernica 3. Ballard Designs 4. The Future Perfect 5. Y Lighting 6. Lamps Plus 7. Lamps Plus 8 & 9. West Elm