I've seen jadite before and I've heard the name 'jadite' before but I never matched the name to the face.  I found the planter above (now for sale in the shop), at an estate sale this weekend and just loved it.  I googled something like 'seafoam glass planter' when I got home and realized pretty quickly that it was jadite.  Now that I know about the wonder that is jadite, I'm mighty interested.   It was manufactured in the from the 30s to the early 70s and refers to the color of an opaque glass which is minty or seafoam green. Various companies manufactured it so there are lots of different versions of it including food storage containers, serving dishes and decorative items like planters and vases.  It was inexpensive and was used in diners and other restaurants because of this and the fact that it was pretty durable.
I'm pretty late to the jadite party I realize.  Martha Stewart has a huge collection of jadite.  There are so many different looks with jadite and some of them are definitely not my style but I REALLY like the stackable food storage with lids (especially the ones with the recessed handle) seen below.  I have never seen these before and am in love.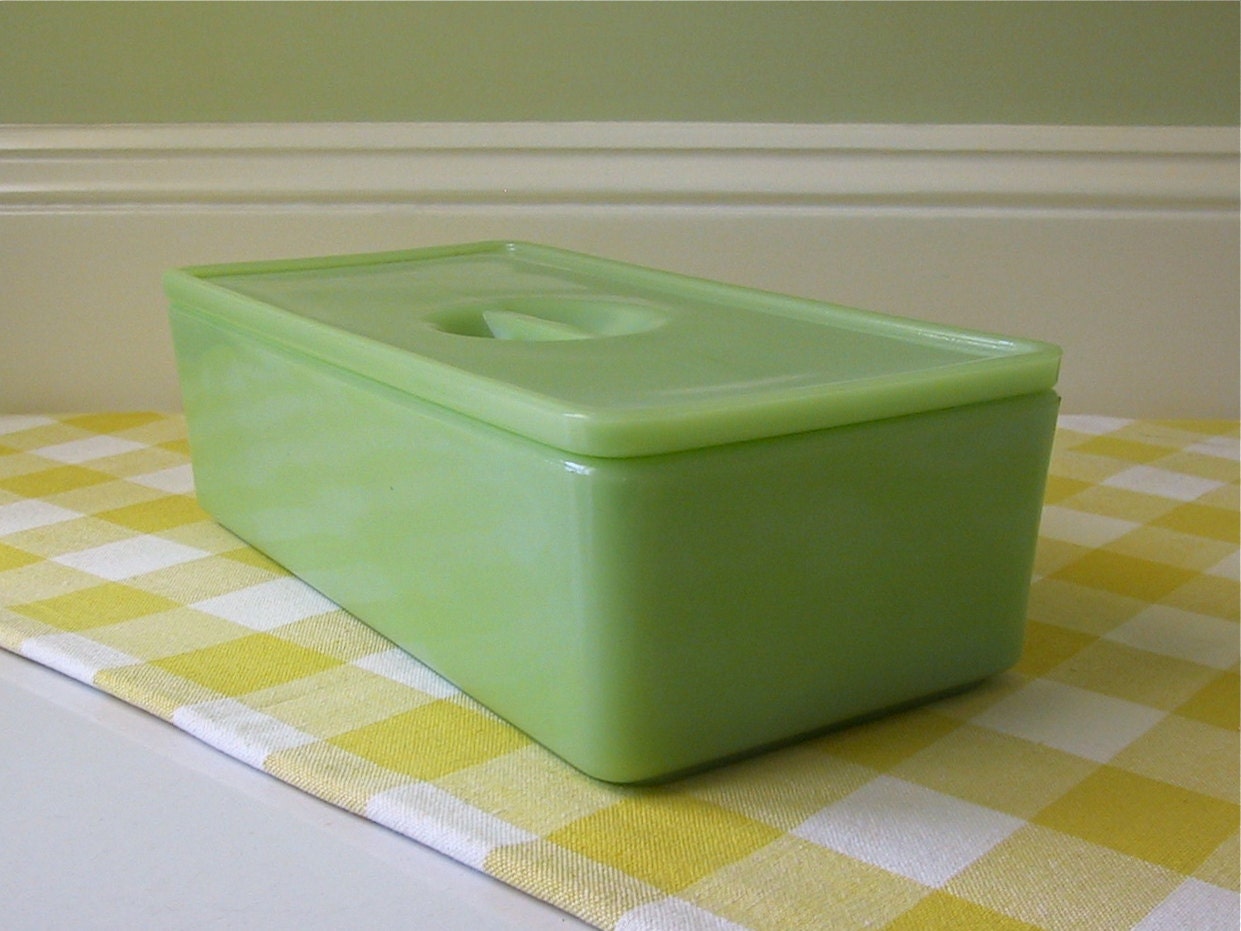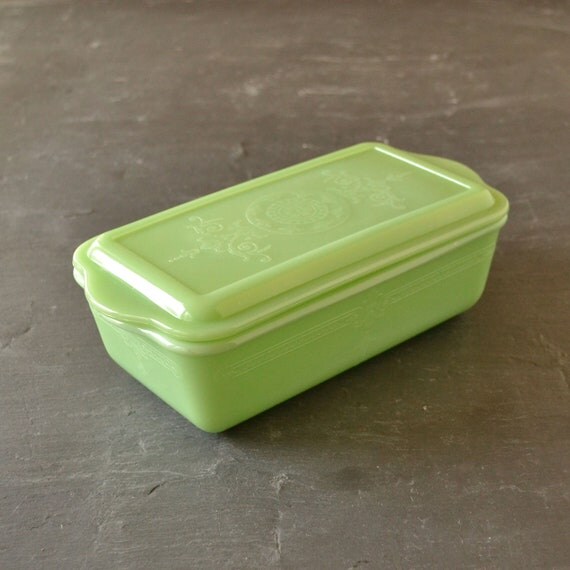 etsy shop Vintage Resolution, $68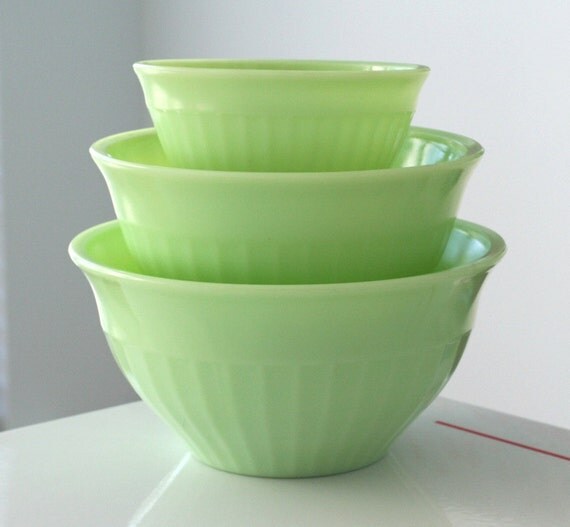 etsy store JaditeKate, sold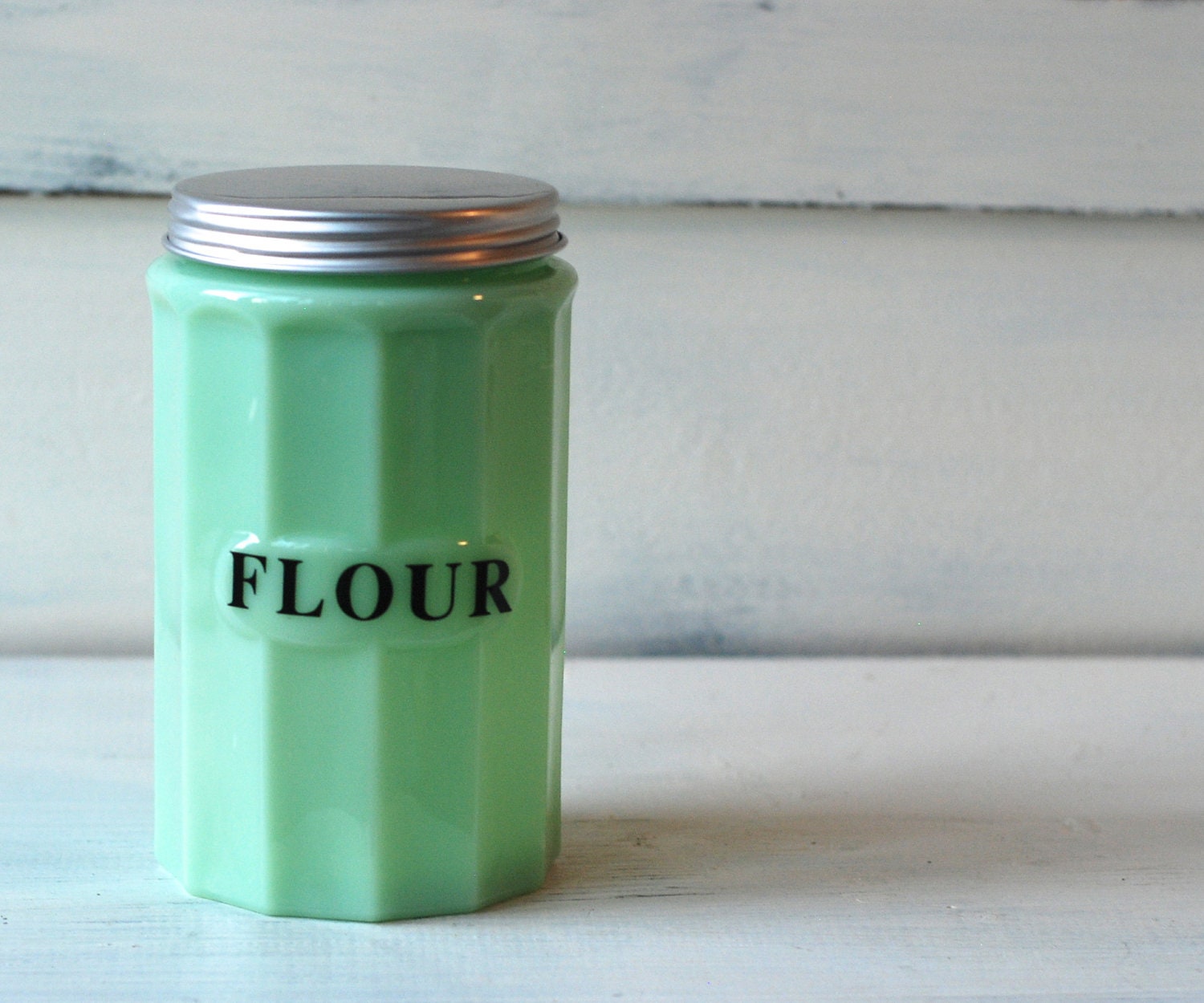 etsy store, the vintage treehouse, $49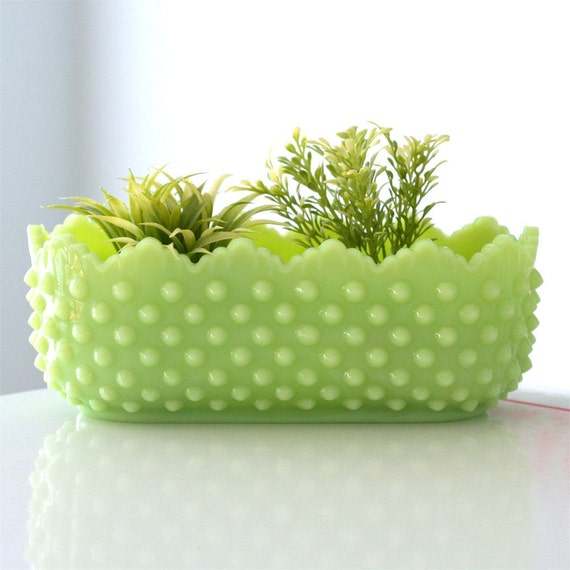 etsy store JaditeKate, sold
I also like the unexpected jadite pieces.
etsy store Little Dog Vintage, sold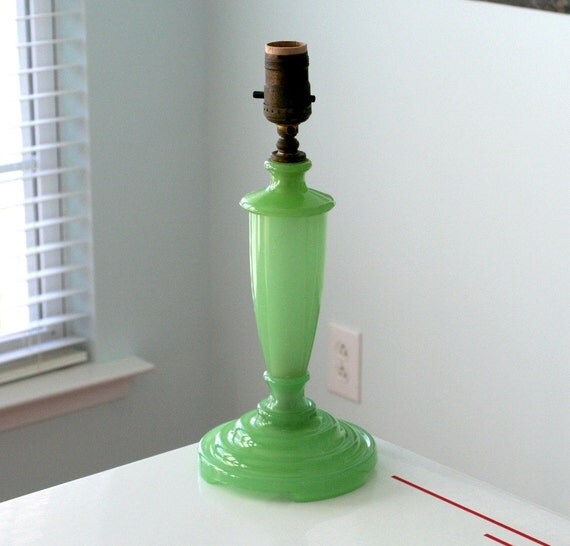 etsy store JaditeKate, sold
And last, but not least: this is my favorite and I would LOVE to have one of these.  I'm in desperate need of a small clock for my bedside table so when my kids wake up in the middle of the night, I don't just take them downstairs thinking it's the am---which I did a couple weeks ago.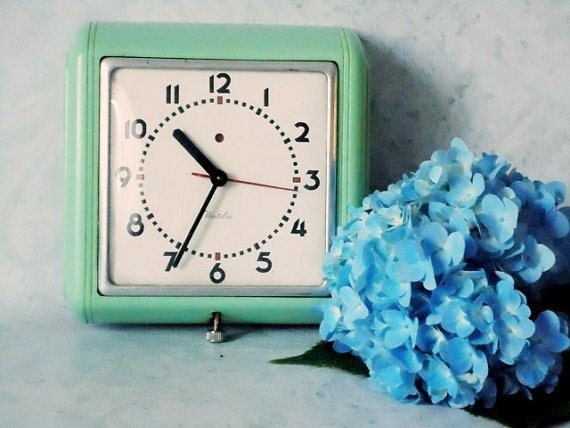 There are also companies making modern versions of jadite.  Fishs eddy sells a cute cakestand and Martha Stewart also had a line of jadite but it doesn't appear to be available any longer but you can find it on ebay.  And also, I see a lot of the jadite reproduction knobs that I like too.